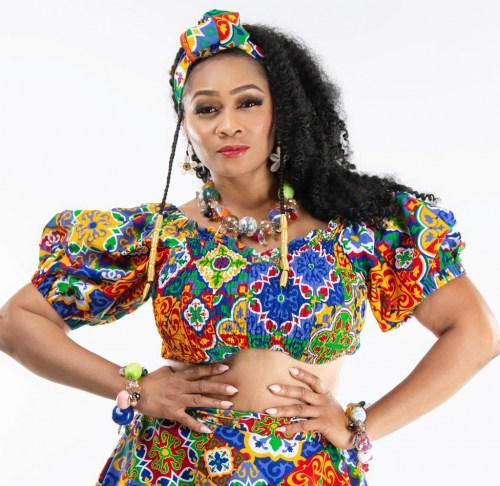 Stella Ebegbune
popularly known as
D'lyte
is a sensational singer based in the US. D'Lyte who is not a newbie in the music industry is known for her sexiness, beauty, energy and the ability to interact with her fans on stage.
She recently blew the minds of her fans at the P-square reunion tour in Houston Texas where she left her fans craving for more with her sexy yellow catsuit which almost blinded their eyes by the way, paired with a touch of African embroidered scarf tied to her waist .
She's gradually taking over Houston as we have seen her light up stages with her energetic performances and beautiful voice that made people rushing to get her booked for events and Awards (Afrocentric and AMA Awards). We should all watch out for The Star D'lyte as we cannot help but love her.
Her new singles
LEGIT
is taking over the airwaves and with the breathtaking Video out is so going to shake the industry. She's also using this medium to thank all the media house that has been supportive , likes of OAP's, Radio DJ's playing her songs and also those that are yet to play her song.
She pleads with people to be more supportive of the female artist as she wants to see more female collaborations and more female artist in the industry grow . She says in coat "female artist are suffering and that is why they no more have the confidence to want to push their works out".
D'lyte says she's ready for Her Third Edition of
HANGOUT WITH D'LYTE entertainment
event and it promises to be Entertaining, Intriguing, Captivating and interactive.
Watch Out for the diva D'Lyte cos she is Here to Rock your world.
Enjoy "LEGIT" video below